Scarlett Joan " The Doctor"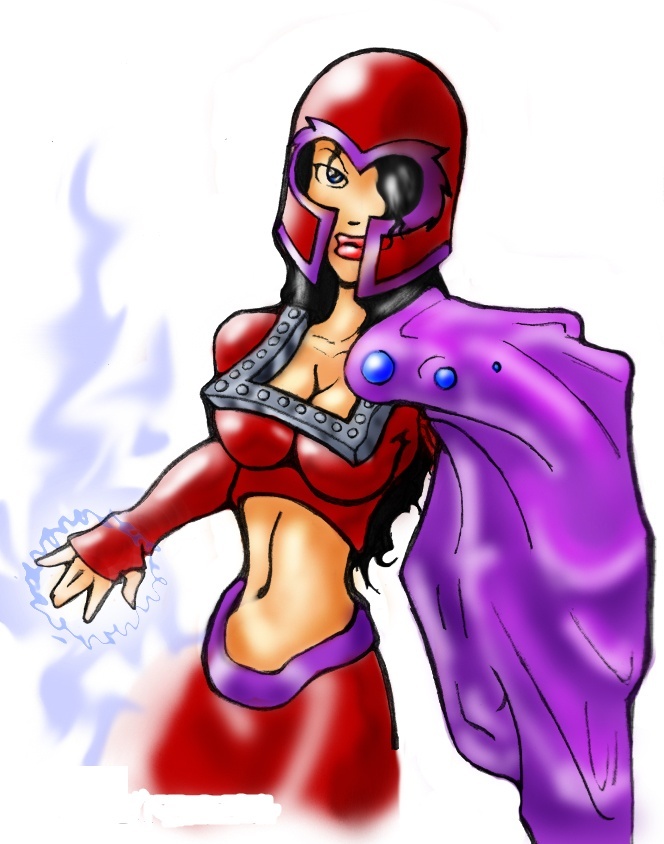 General
Gender:
Female
Age:
38
Date of Birth:
Birthplace/Home:
Virginia
Grade:
N/A
Appearance
Hair color and style:
Black and straight
Eyes:
Silver
Height:
5'9
Build:
Atheletic but skinny
Scars/Piercings/Tattoos:
Numerous light scars on her torso
Other Features:
Missing her right arm and right eye but replaced
with a robotic arm and eye.
Clothing Style/Usual Wear:
when on "business" she wears what's in
the picture.
On casual time she wears leather clothing and a cloak that covers her body.
Character
Personality:
To most she is a very charismatic woman. She is strong, she is independent. She is very prideful on her abilities. She is a genius so is very calculative person. She is cold to her enemies and hates humans for reasons she has never shared. Even though she hates them she will interact with human society when she needs things.
Hobbies/Interests:
Listening to Classical music, plotting,
Job Description:
Was once a leading robotic university professor but now is the leader of the
Scarlet Hood
Fears/Phobias:
Fire
Special Talents:
Has A PHD in Anatomy, a PHD in Robotics, and a
PHD in physics so she is a genius.
Morality:
Evil
Mutations
Outward:
Her Robotic Eye and Robotic Arm
Her Robotic Eye and Robotic Arm
The eye allows her to see in regular vision, night vision, and heat vision. In appearance it looks like a normal eye, but when angered it glows a bright red.
The robotic arm is resilient and on the tips of the fingers she can fire a bullet round. The arm looks robotic to say the least, she has made regular arms but those arms end up being destroyed so she only makes herself the basics.
Powers:
She has the Ability to bring inanimate objects to life, They even gain wills and minds of their own. She also forms a psychtic link to the things she animates so she can control their will. She can bring to life nearly anything... Except the human/mutant dead. However her powers aren't perfect because with time they animated will rule their own mind.
Also has the ability to make anything she animates back into inanimate once again.
Fighting Styles
Explanation:
uses gun-fu
Pros:
good at all ranges
Cons:
no more bullets leave only the Fu
Group (X-Men; Student; Human; Rogue; Scarlet Hood):
Scarlett Hood
History
All was right in her life. She grew up, went to school. Her life turned upside down when she turned 28. She had known of her powers since puberty but never found any use to them so she had graduated college with 3 PHDs. She had became a intelligent university professor. Than she fell in love with man. For months they flirted and played until one day he proposed. She happily agreed but she had a secret to tell him. She was a mutant... He was shocked and left in disgust, she went to bed and hoped the nightmare would end. During the dead of night, her fiancé and colleagues had set her house ablaze. She woke in panic and debris started to fall. A large piece of her ceiling had fallen on her right arm. Shards of glass had fallen on the right side of her face especially in her eyes which rendered it useless too. In a panic she used her powers to get a knife. The house still burning she started hack away at her arm to get herself free. Once free she escaped her house and escaped her wretched home. She was now an amputee but not for long. She grew hate for all humans thinking they were all the samefor her loved ones tried to kill her so she bacame cold . She constructed herself a new arm and an eye using the knowledge she learned in school. With her new body parts she felt knew, she felt alive again, she felt a new inspiration for life. She constructed a new organization made to destroy all humans. It's been 8 years since at incident and the humans will know fear for it.