Tobias Walker "Ghost"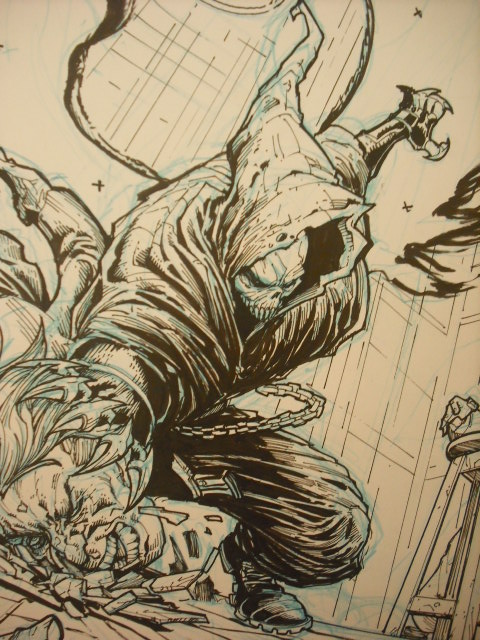 https://www.youtube.com/watch?v=oiK_a2-Q8qA
(idea of what he sounds like with mask on)
General
Gender: Male
Age: 22
Date of Birth: September 10 1988
Birthplace/Home: Boston, Massachusetts
Grade: Professor
Appearance
Hair color and style: Dark brown, ponytail
Eyes: Blue
Height:6'0
Build: athletic
Scars/Piercings/Tattoos: Wakandan tribal tattoo on left arm, Marine Corps tattoo on right arm
Other Features:
Clothing Style/Usual Wear: Combat boots, body armor covered by monk like robes, wears skull mask that prevents telepathic invasion, has pair of clawed gauntlets made of adamantium (laced with vibranium)
Character
Personality: Driven, dedicated, stoic
Hobbies/Interests: martial arts, weapons, reading, falconry
Job Description: Professor of Self-defense, Close-combat and Survival
Fears/Phobias: failure of a mission
Special Talents: armed and unarmed combat, infiltration and reconnaissance, trained in parkour
Morality: Good in his own right
Mutations
Outward: None
Powers:
1: Umbrakinesis: The ability to create and manipulate shadows
-The source of his power is the Darkforce dimension
-He possesses the ability to convert shadows into a physical construct such as swords and even up to shadow clones from pure willpower
-The size and complexity of the generated items determines how much he is able to do at a time.
-He has the ability to fast-travel through shadows from place to place using the Darkforce. Distance traveled is proportionate to the amount of power poured into it and amount of people/weight involved
-Greater distance covered means greater risk of being trapped in the Darkforce
-Partially shifting into the Darkforce dimension allows him to take on an intangible form
-He has a natural camouflage in dark areas that allows him to blend into the shadows making him all but invisible
-Intangibility may be maintained for up to 18 hrs.
-The magnitude of his power use determines the amount and speed of fatigue on the user
2:Enhanced Abilities: Reflexes, Senses, Vision, Combat
Fighting Styles
Explanation:
Trained in standard military martial arts as well as a number of others namely Wakandan battle
Pros: Excels at hand to hand combat, expert in distraction and infiltration, keeps cool under pressure
Cons: Risk of being pulled into and trapped in Darkforce when traveling through it, Strong enough sources of Pure Light can disrupt and change powers
Group (X-Men; Rogue; Scarlet Hood): X-Men
History
Orphaned at a young age, the person later to be known as Ghost bounced between foster families for most of his adolescent life. At around age 8, he discovered and hid his mutant potential from others. Once he reached 18, he enlisted with the US Marines and with the aid of his maturing powers, he made it through multiple campaigns that many of his fellow soldiers weren't so lucky. After two years, the US government took notice of his special abilities and was scouted for black ops missions under command of S.H.E.I.L.D.
After completing a mission over in Africa, the young man ventured into Wakanda, where he was eventually accepted among its people and given the privilege to study their combat arts. The outsider excelled and as a mark of mastery, he was rewarded with a tattoo as well as a pair of vibranium laced adamantium gauntlets.
His idenity was classified and now only lives by his codename: Ghost.